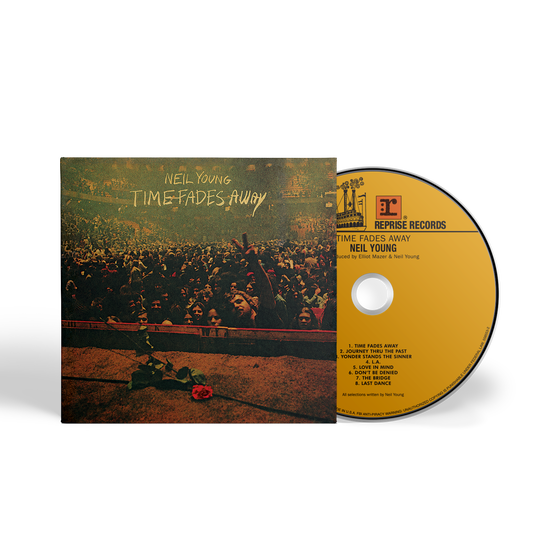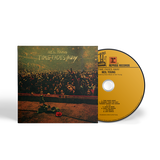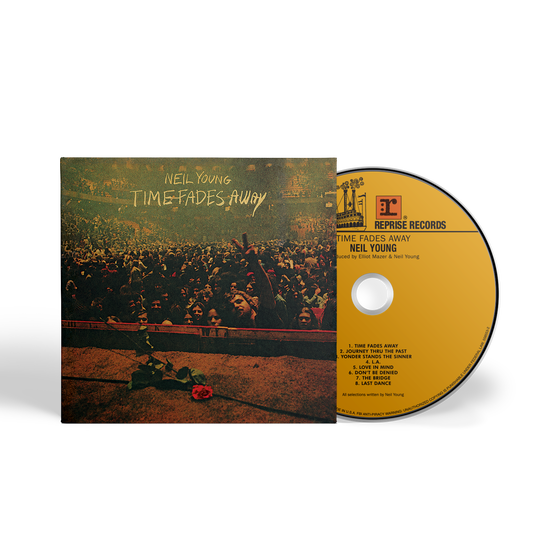 Pre-order included
Music discount will be applied in cart
Time Fades Away is a live album from Neil Young with The Stray Gators, recorded during a US tour in early 1973 supporting the highly successful Harvest album. When the album was released on vinyl on October 15, 1973, all the songs on Time Fades Away were previously unreleased. Although praised by critics and fans, the album would go out of print for many years, and it was only re-released on vinyl and CD in August 2017 as part of the Official Release Series Discs 5-8 box set. The CD version of the box set marked the first release of Time Fades Away on CD.
Tracks:
1. Time Fades Away
2. Journey Through The Past
3. Yonder Stands The Sinner
4. L.A.
5. Love In Mind
6. Don't Be Denied
7. The Bridge
8. Last Dance
Note: "Love in Mind" was recorded in 1971, a solo acoustic performance.