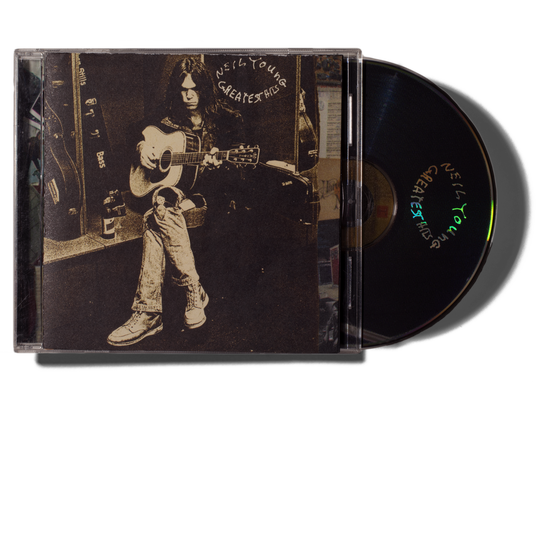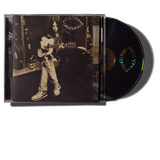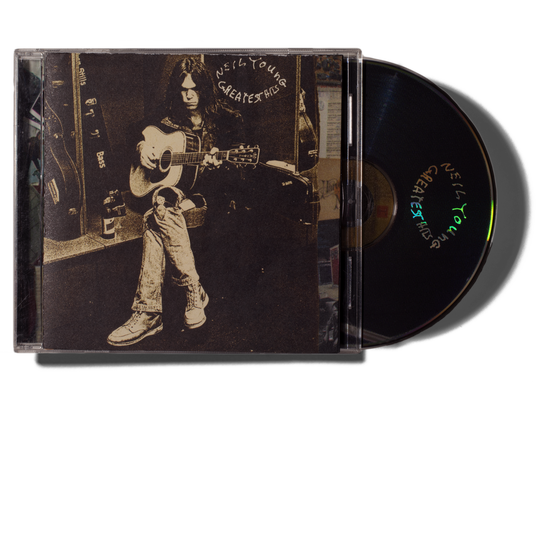 Greatest Hits + Hi Res Download
Pre-order included
"Greatest Hits inclusion based on original record sales, airplay, and known download history."- Neil Young

His first ever greatest-hits collection, Greatest Hits is a long-awaited retrospective from one of rock's most influential and enduring singer-songwriters. With 16 selections spanning his entire career since 1969, Greatest Hits features some of the greatest hits of rock'n'roll, period.

This collection was assembled and prepared by John Knowland, at Neil Young's Redwood Ranch Studios. The meticulous studio work presented in this collection ensures that this is the very best these songs have ever sounded. For the collection, 30 IPS, flat tape copies of tracks 1-14, were assembled from the original analog masters. Tracks 15 and 16 were transferred from up-converted 176.4/24 bit digital masters created from the original lower res. digital masters.
01 Down By The River
02 Cowgirl In The Sand (Original Album Version)
03 Cinnamon Girl
04 Helpless
05 After The Gold Rush
06 Only Love Can Break Your Heart
07 Southern Man
08 Ohio
09 The Needle And The Damage Done
10 Old Man
11 Heart Of Gold
12 Like A Hurricane (Remastered Album Version)
13 Comes A Time
14 Hey Hey, My My (Into The Black) (Revised Album Version)
15 Rockin' In The Free World
16 Harvest Moon