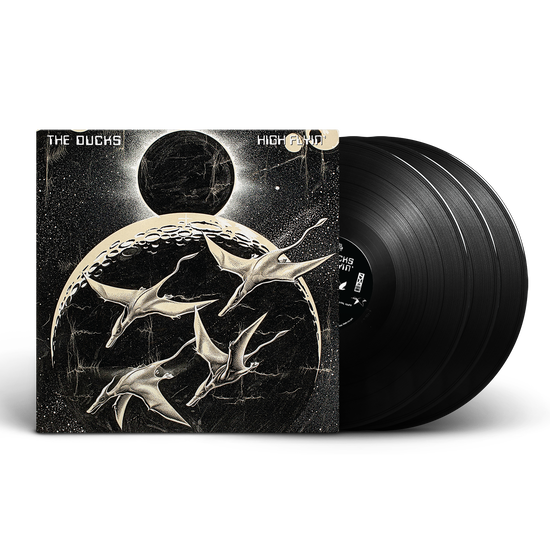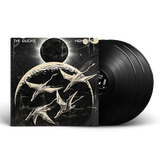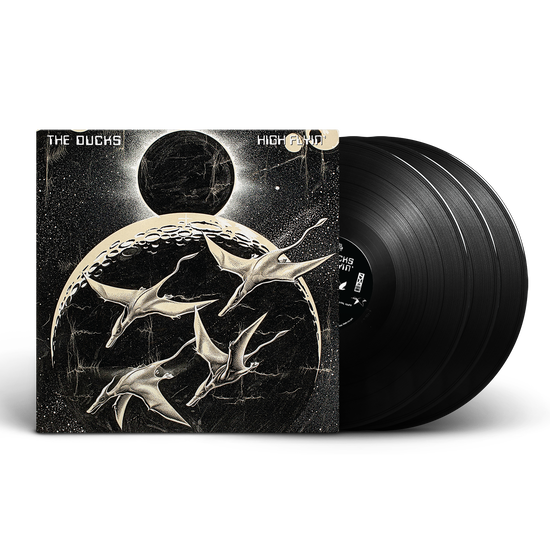 The Ducks: High Flyin' 3LP
Availability:
Pre-Order, released on: 04/14/2023
This is the first official release by The Ducks - a short lived group that Neil played with in 1977. The Ducks featured Neil (guitar, harmonica and vocals), Bob Mosley (bass and vocals), Jeff Blackburn (guitar and vocals) and Johnny Craviotto (drums). Mosley was an original member of Bay Area band Moby Grape; Blackburn had previously fronted his own band and co-wrote with Neil the classic track "My My Hey Hey (Out of the Blue)".
The band played several shows in Santa Cruz, CA and other California venues during two months in 1977, and this 3-LP, 2 CD, 25-track live album features highlights from those shows. The set lists were very democratic, with each member of the band taking the lead in turn. 5 Neil Young songs are showcased, including a rocking version of "Mr. Soul", plus beautiful renditions of "Are You Ready For The Country", "Little Wing", "Sail Away" and "Human Highway". (3 LP, 2 CD)
Side 1
I Am a Dreamer
Younger Days
Gypsy Wedding
Are You Ready For The Country?
Hold On Boys
Side 2
My My My (Poor Man)
I'm Tore Down
Hey Now
Wide Eyed and Willing
Truckin' Man
Side 3
Sail Away
Gone Dead Train
Silver Wings
Side 4
Human Highway
Your Love
I'm Ready
Little Wing
Car Tune
Side 5
Windward Passage
Leaving Us Now
Mr. Soul
Side 6
Two Riders
Honky Tonk Man
Sailor Man
Silver Wings